Similar to their competitors, Android phones also possess a Clipboard that holds all the cut and copied data for paste. When texts, pictures and so on get added to the Clipboard of the devices, they would remain there until Android users cut/copy something else. In most of the cases, owners of Android phones could move data around without having to access the clipboard directly. Still, among those that need to optimize the movement of huge amounts of data, one question attracts special attention: where is Clipboard on Android phone?
REL0AD the page if you can't play the video
Breakdowns Of Android's Clipboard 
Want to access the Clipboard on your Android phone but don't know its location? In that case, you have come to the right place. This article is going to tell you everything you must keep in mind about Android's Clipboard including its accessibility.
The Clipboard Of Android: Overviews 
To put it plainly, there is no such thing as direct access to the Clipboard on stock Android phones nowadays. If you own a Samsung device, you may be able to check out the Clipboard via /data/Clipboard directory but you need to root it. Thus, in most cases, it's necessary to use third-party applications if you like to see the data in the Clipboard of your phone. Luckily, once it comes to Android apps that incorporate the Clipboard, you have various options.
How To Access Clipboard On Android 
Want to access the Clipboard but don't have the patience to do anything tedious? Then you should consider installing one of the applications below.
Gboard 
Regarding keyboard apps for modern devices that run on the Android operating system, Gboard is one of the top choices. Besides the keyboard for typing, Gboard also packs quite a few features including the Clipboard. Hence, by using Gboard, you would have an easy time accessing the Clipboard and its data when a need arises. Here is the way to use the Clipboard of Gboard
Step 1: Go to Play Store
Step 2: Install Gboard
Step 3: Open an app that supports typing
Step 4: Proceed to tap the typing area
Step 5: Hit the Clipboard icon
The Clipboard of Gboard contains all the data that you have recently cut and copied. Depending on the requirement, you could tap to select as many entries as you desire. In the case that you like to keep particular entries around, you should long-press them then hit the pin. Finally, To delete entries that you don't need in the Clipboard, all you have to do is to select before tapping the trash icon.
Note: On a couple of Android devices, Gboard is the default keyboard app.  Hence, for good measure, it's strongly recommended that you see whether your phone is using Gboard before visiting the app store.
Clipboard Manager
As the name suggests, Clipboard Manager is a purpose-design application that manages data stored on the Clipboard of devices. Using Clipboard Manager, you would be able to customize the cut and copied data at any time with relative ease. Needless to say, Clipboard Manager comes up in many articles that cover the question of where is Clipboard on Android phone.
Step 1: Go to Play Store
Step 2: Install Clipboard Manager
Step 3: Launch Clipboard Manager
Step 4: Adjust settings to your liking
Step 5: Hit the Clipboard Manager icon to access Clipboard entries
Clipboard Manager is straightforward so you just need several minutes to familiarize yourself with it. Every time you cut/copy something on your phone, data would show up in the Snippets tab of Clipboard Manager. While handling data in the Snippets tab, you could use various commands such as Move, Pin, Delete, Edit and Share, …
Clipper Clipboard Manager
Similar to Clipboard Manager, Clipper Clipboard Manager is a third-party app made to provide Android users with access to data stored in the Clipboard. If you don't like using Clipboard Manager for some reason then Clipper Clipboard Manager would be an excellent alternative.
Step 1: Go to Play Store
Step 2: Install Clipper Clipboard Manager
Step 3: Launch Clipper Clipboard Manager
Step 4: Select the Clipboard Tab
Step 5: Manage entries by clicking the three-dot icon
FAQs

How many entries could Android's Clipboard hold on average?
Usually, the Clipboard on Android devices nowadays just holds one entry at any time so you have to be thorough. In the case that you cut/copy data multiple times, data would be overwritten which means you could only paste the latest set of data. That being said, if you have a third-party application for Clipboard management on your phone, it's possible to record more than one entry. For instance, if you use Clipper Clipboard Manager, you should be able to keep twenty entries in the Clipboard simultaneously.
Is it possible to delete entries in the Clipboard of Android?
Considering the fact that the default entry limit of Android's Clipboard is one, you could delete the old entry by cutting/copying new data. The moment the Clipboard records the new entry, it's going to delete old data. In addition, if you keep a purpose-design app to manage Clipboard data on your phone, feel free to use it to delete entries manually. Noteworthily, for most of the time, Clipboard applications permit the removal of selective entries and that is a big plus.
Could Clipboard retain data after people turn off devices?
In layman's terms, Android's Clipboard could only hold on to its data for a short period of time. If you turn off your phone before pasting the cut/copied data, there is a very good chance that the Clipboard entry would be lost. To avoid the hassle of re-cutting/copying data, it's best to paste the entry as soon as possible. In a pinch, you may open an app with typing ability to paste the data.
What is the meaning of the "paste as plain text" option? 
Essentially, the "paste as plain text" option lets you remove formatting as you paste cut/copied data on the Clipboard.
Here is an example: Let's say you cut/copy "example". If you use the paste option, you would get "example". However, if you use the "paste as plain text" option, the result is "example".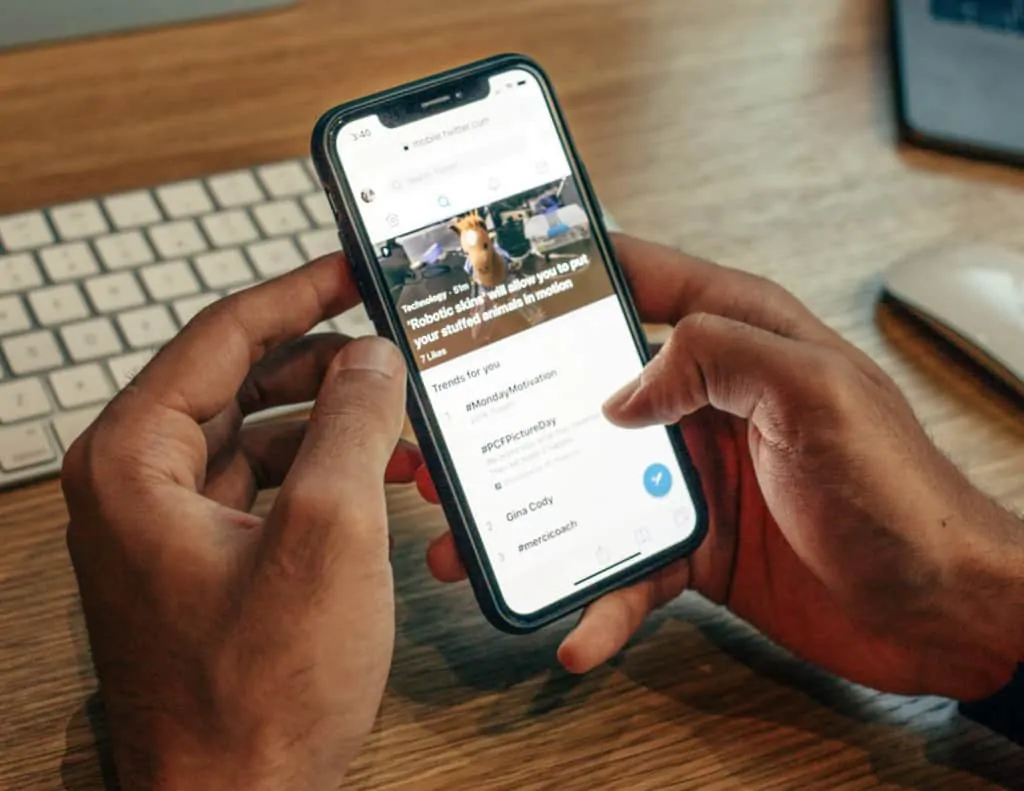 Professional software development experience in every step of software development lifecycle such as designing, developing, testing, debugging, and etc.
• Professional experience in Android application development.
• Professional experience in Java program development.